Children are a wonderful gift from God and are valued members of our ERCC family. We want children to know, serve and proclaim Jesus as their Saviour and King and to stand firm in their faith throughout their lives. We teach from the Bible through a mix of games, singing, drama, crafts, reading key Bible stories, and other fun activities.
​On Sunday mornings Children's Church is run for 4-10 year olds.​​
​​A creche room ​
is available for parents with children under 4 yrs.​​
Chosen Generation Youth Band
Come and see what we are about, you might even want to join in the FUN!!!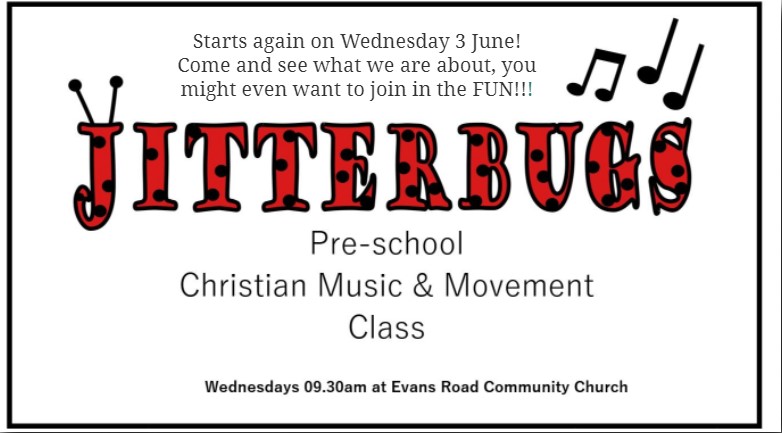 Jitterbugs is a musical play group that meets every Wednesday morning during the school term, at ERCC from 9.30am. The children enjoy singing and dancing along to lots of different children's songs. It is suitable for toddlers and pre-schoolers but parents with babies are welcome to come and join in too! Afterwards there is a yummy morning tea provided for both children and parents.
For enquiries, please contact church office. Ph: 07 574-6190