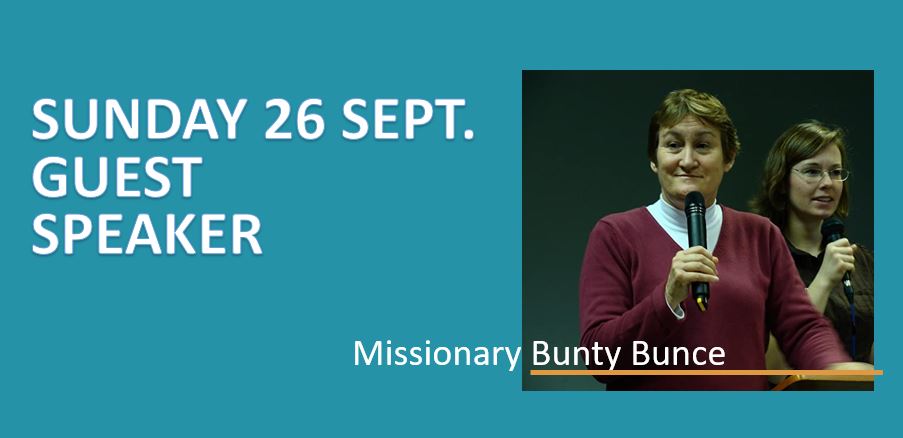 Guest Speaker – Missionary Bunty Bunce
Bunty's vison in life is to encourage people:
To pray a prayer they've never prayed,
To receive an answer they've never known,
To have a testimony they've never given,
To overcome the enemy like never before
To enjoy victory in Jesus,
And in so doing, enjoy his blessing and be a blessing to others.
After the prime minister's announcement on Monday, our Sunday service will be resuming as normal. We look forward to physically gathering with you at our 10.00am service. A reminder that you need to wear a mask and check in using the NZ covid tracer when you arrive.